The Subversive Imprint. Power, Erudition and Books in Early Modern Europe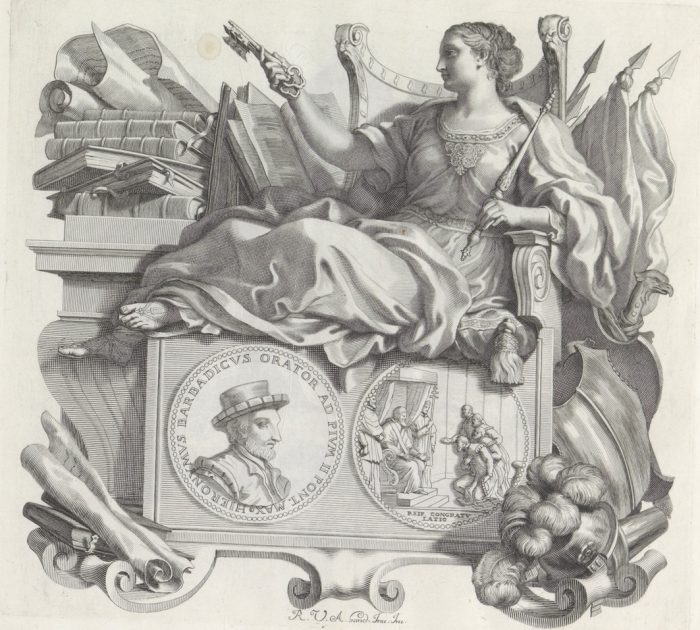 24th - 25th May, 2021


Starts

Monday May 24th at 14:00
Location:
Università degli Studi di Padova
Speakers:


Alessandro Metlica

•

Università degli Studi di Padova

Enrico Zucchi

•

Università degli Studi di Padova

Andrea Colopi

•

Università degli Studi di Padova

Paola Molino

•

Università degli Studi di Padova

Alessandro Catalano

•

Università degli Studi di Padova

Gloria Moorman

•

Università degli Studi di Padova

Ingrid De Smet

•

University of Warwick

Anna Bettoni

•

Università degli Studi di Padova

Shanti Graheli

•

University of Glasgow

Sabrina Corbellini

•

Rijksuniversiteit Groningen

Alessandra Petrina

•

Università degli Studi di Padova

Lucy Rayfield

•

University of Oxford

Evelien Chayes

•

Radboud Universiteit

Sandra Toffolo

•

Villa I Tatti

Mona Garloff

•

Universität Innsbruck
Across early modern Europe, professional and personal connections were solidified by the correspondence, book titles and physical volumes that circulated among individuals in erudite circles. Processes of mutual exchange were facilitated by books and their contents, but equally by the strategies that brought them into being: the creativity of authors was complemented by the instrumental role of publishers and booksellers, often operating as international intermediaries; just as essential was the support of patrons and readers. In the hands of owners, individual works could become a forceful means to convey learnedness, religious interests or social prestige, but equally to signal—or undermine—the boundaries of worldly power.
As carriers of knowledge and material objects that functioned increasingly as social signifiers, early modern books thus accommodate consecutively changing readings. By investigating the intertwined histories behind creation, dissemination and reception, this interdisciplinary workshop aims to use the history of books and libraries as a lens on processes of collective cultural change that came about by virtue of subversion. Ultimately, this will allow us not only to explore the strategies that enabled texts to cross borders, but also to unfold the wider context behind—and beyond—their publication.

La stampa sovversiva. Potere, erudizione e circolazione libraria nell'Europa moderna

Nell'Europa moderna, i legami professionali e personali si consolidavano nei circoli eruditi attraverso la corrispondenza epistolare, lo scambio di titoli di libri e di volumi fisici. Tali scambi reciproci erano facilitati, tuttavia, non solo dai libri stessi e dal loro contenuto, ma anche da strategie complementari con cui si interveniva nelle diverse fasi di vita di un volume: per un libro, infatti, oltre alla creatività del suo autore, un ruolo fondamentale era svolto anche dagli intermediari – quali gli editori che lo pubblicavano e i librai che lo mettevano in commercio – nonché dai mecenati, che svolgevano una fondamentale funzione di supporto, e, infine, dai fruitori finali, ossia i lettori. Tra le mani dei proprietari, i libri divenivano mezzi efficaci per trasmettere erudizione, condividere interessi religiosi e manifestare prestigio sociale, ma anche per segnalare – o minare – i confini del potere terreno.
Nel corso del tempo i libri accolsero, dunque, una molteplicità di letture stratificate: erano apprezzati sia come portatori di conoscenza sia come oggetti materiali, fungendo, in quanto tali, sempre più da significanti sociali. Indagando le vicende all'origine della creazione, della diffusione e della ricezione libraria, questo workshop interdisciplinare intende adoperare la storia dei libri e delle biblioteche come lente investigativa di ricerca per aprire nuove prospettive su processi di cambiamento culturale collettivo che emersero attraverso canali sovversivi. Ciò permetterà ai partecipanti non solo di esplorare le strategie grazie alle quali i testi superarono confini tanto geografici quanto politici, ma anche di portare alla luce il contesto – inteso in senso più ampio – della loro pubblicazione